Anna Zuckerman Luxury
AZL has captured the attention of many high-fashion followers, including social media influencers and Hollywood celebrities as Anna continues to popularize the idea of red-carpet wear synergized with everyday style. And with a median price point of $200, it is fashion that is truly accessible.
Shop our Anna Zuckerman Luxury products View all

→
Fable Designs
Fable Designs is the most sought after brand associated with the contemporary metals market today. Fable Designs offers the largest selection of Titanium, Royal Steel, Zirconium, Black Zirconium, Black Ceramic, Royal Cobalt, Tungsten Carbide, Exotic Wood, Mokume, Precious Metal rings, wedding bands and related products in the industry. Our stunning contemporary designs and cutting edge manufacturing techniques continue to make Fable Designs the brand name EVERYONE is asking for.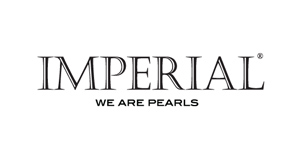 Imperial
Cultured Pearls are one of the most intriguing, stunning and beloved gems in the world. Imperial cultured pearls are fashioned into jewelry using a wide variety of pearl types. With Akoya pearls, Tahitian pearls, South Sea pearls, freshwater pearls, and Keshi pearls, you can clearly see what makes this collection Imperial.
Shiraleah
AWAKENING PEOPLE'S WANDERER SPIRIT WITH PRODUCTS FROM AROUND THE WORLD. GLOBAL- MODERN- CASUAL WE ARE DEDICATED TO AWAKENING PEOPLES WANDERER SPIRIT BY CREATING RESPONSIBLY-CRAFTED PRODUCTS INSPIRED BY DIFFERENT CULTURES FROM AROUND THE WORLD. WE VALUE EXPERTISE, TALENT AND HERITAGE OF ARTISANS FROM DIFFERENT COUNTRIES AND THE CRAFTSMANSHIP EXHIBITED IN THEIR WORK. SHIRALEAH IS A TREND-DRIVEN LIFESTYLE BRAND THAT MAKES GLOBALLY-INSPIRED MODERN DESIGN ACCESSIBLE TO EVERYONE. FOR MORE THAN 25 YEARS RETAILERS HAVE LOOKED TO US TO GUIDE THEM WITH THEIR BUYING DECISIONS FOR GIFT, HOME...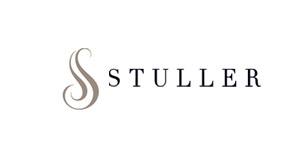 Stuller
Since it's founding in 1970 Stuller has been creating a wide range of beautiful products including bridal jewelry, finished jewelry, mountings, diamonds, gemstones, findings and metals.
Shop our Stuller products View all

→
John Wade
Johns' unique style of jewelry sets him apart from the rest. His view on the small details of each piece is the reason his pieces are so fabulous. While most designers now use a computer program to design pieces of jewelry, John refuses to follow the fad and sticks with the more personal approach by hand, by hand sketching each piece. He enjoys meeting with each and every customer to get a feel for what they are wanting. Most people who come in have a reason, some just want a new piece of jewelry made from their own scraps, but then there are the others who come in for a sentimental ...
Shop our John Wade products View all

→